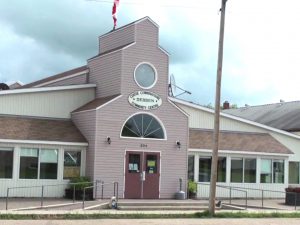 Comite Culturel Fransaskois de Debden Inc.
Le comité culturel fransaskois de Debden est un organisme à but non lucratif qui favorise et promouvoit le fait français à Debden. Ses buts sont de faire reconnaître les droits de la communauté fransaskoise; d'assurer une visibilité et une influence fransaskoise à Debden; et de préserver, améliorer et promouvoir le développement et l'épanouissement de la langue et la culture française à Debden et dans la province. Le CCFD est affilié à deux associations provinciales: l'ACF qui est l'Assemblée Communautaire Fransaskoise et le Conseil Culturel Fransaskois.
Pour ceux qui sont intéressés le site Internet de l'ACF est le suivant: www.fransaskois.sk.ca et l'adresse courriel du CCF est ccf@culturel.sk.ca.

Services et produits
Livres historiques Livres de généalogie Articles et cartes religieuses Cartes françaises, Souvenirs Photocopies, télécopies, Laminage, Pancartes, billets Dactylographie, Scanographie
Voix de Debden Newsletter
Salle de Conférence
Salle de Conférence (avec cuisine) disponible à la location. Idéal pour les réunions, les noces ou les douches de bébé, les réunions de famille, etc.
Appelez le 306-724-2020 pour plus d'informations
Livres historiques de Debden
"Echo des pionniers" disponibles au Centre Communautaire
Coût: 20,00$ + frais d'envoi (si envoyé par la poste)
Pour plus d'informations, contactez le 306-724-2020
AFC
Bureau
Comité culturel fransaskois et Centre Communautaire
Coordinatrice
Amelie Patrick
Heures d'ouverture
8h à 16h du lundi au jeudi et 8h-11h vendredi
Provincial
La députée communautaire pour la région électorale de Debden:
Le bureau de direction du CCFD
Cecile Demers - présidente
Comme Conseillères:

Hélène Boutin
Chantal Bisson
Ghislaine Cyr
Helene Beaulac
Jacqueline Lepage
Les réunions ont lieu mensuellement et la réunion générale annuelle a lieu habituellement en juin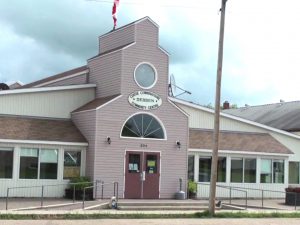 French Cultural Committee of Debden Inc.
The "Comité culturel fransaskois de Debden Inc" (CCFD for short) is a registered non-profit organization whose mission is to preserve and promote the French language and culture.  Its goals are to recognize the rights of the Fransaskois community; ensure Fransaskois visibility and influence in Debden; and to preserve, enhance and promote the development and development of the French language and culture in Debden and the province.  The CCFD is affiliated to two provincial associations: the ACF, which is the Assemblée communautaire Fransaskoise and the Conseil culturel Fransaskois.
For those interested, the ACF website is www.fransaskois.sk.ca and the CCF email address is ccf@culturel.sk.ca.
Products & Services 
Family Tree Books, History Books, Religious cards and gifts, French greeting cards, Souvenirs- French and English, magazines (to borrow)
Photocopies, fax services, Typing, Laminating, Posters, tickets, Scanning
Voice of Debden Newsletter
Conference Room
Conference Room ( with kitchen) available for rent. Ideal for meetings, Bridal or Baby Showers, Family Gatherings, etc.
Call 306-724-2020 for more information.
History Books
"Memories to Stay" available at the Debden Community Center
Cost: $20.00 + postage if mailed.
For more information contact 306-724-2020
AFC
Office
French Cultural Committee and Community Centre Office
Administrator
Amelie Patrick
Office Hours 
Monday to Thursday from 8:00 a.m. to 4:00 p.m.
Friday from 8:00 a.m. to 11:00 a.m.
Provincial
The provincial deputy for the Debden Electoral Region:
Board of Directors of CCFD
Cecile Demers - President
Directors

Hélène Boutin
Chantal Bisson
Ghislaine Cyr
Helene Beaulac
Jacqueline Lepage
Meetings are held monthly and the Annual General Meeting usually takes place in June.