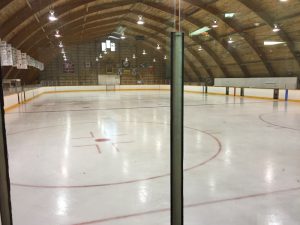 Debden recreation: In 1974 "Debden Sports Association" was formed.  The organization assumed responsibility for the recreation, culture and sports for the Debden Area.
Debden Recreation Board
Box 155 Debden, Saskatchewan S0J 0S0
President: Reynald Grimard: 306-724-2308
Vice President: Norman Cyr
Recreation Director: Sue DeBruijn 306-468-3151
Other Numbers:
Skating Rink: 306-724-2262
Minor Ball: Mel Amundson – 306-724-2298
Board Members:
Renald Grimard- President
Norman Cyr- Vice President
Norman Poirier
Errol Vaadeland
Duane Wutzke
Rocky Gaudry
Lane Hannon
Please feel free to contact any of the above members with your concerns or inquires.
Debden Recreation Board – Photo/Video Authorization and Release
The local Authority Freedom Protection of Privacy Act (LAFOIP) requires that parents or guardians give permission for the Debden Recreation Board to use participants in their programs photos/ videos for in-house advertising as well as web/newspaper and television for promoting Sport Recreation and Culture in our community. (See PDF release form)
Ball Diamonds
Located behind the arenas.  There are 3 well maintained, shale diamonds and are the home of our youth Softball teams, adult Recreation Slo-Pitch teams and the Annual We Play for Shaye recreation tournament.